STUDENT EXPERIENCE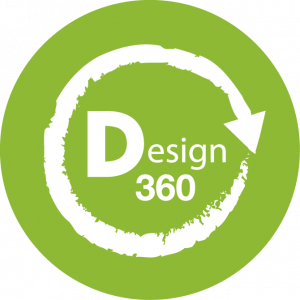 Working in the Design360 lab, students develop a variety of professional, communication, and technical skills needed to manage the business and work with customers, allowing them to expand their learning from the classroom into the business world. The business provides work-site learning for students interested in careers utilizing digital media for promotions and marketing.
Students develop an eye for graphic design and translate that knowledge using software programs such as Adobe Illustrator and Photoshop into products for clients. Logos, apparel designs, signs, promotional materials, and more can be created by our students.
Customers work directly with students to place their orders, define their promotional needs, and deliver a quality product. Students are instructed on the appropriate way to communicate with clients and how to deal with issues that arise in the workflow process.
The lab consists of five machines that produce products for our customers. Students are trained on the technical aspects of how to run and maintain the professional grade equipment. They also learn the art of problem-solving when production issues arise.
To manage the lab, students use Clients & Profits, an application designed for agencies to manage clients, jobs, traffic, time, job costs, and billing. Students take ownership of the lab using this industry used software.
Students also apply their knowledge of promotion to help customers successfully achieve their marketing objectives.
The business is part of the Advertising and Promotions Pathway in Marketing, Sales, and Service. Students that complete Marketing Principles, Professional Sales & Promotion, and Interactive Marketing may participate in the Digital High internship program. Design360 is one of the businesses that students may be placed in for their internship work experience.
Lanier College Career Academy
2723 Tumbling Creek Rd.
Gainesville, GA 30504
Phone: 770-531-2330
Fax: 678-450-5978
School Hours
Monday – Friday
8:00AM – 4:00PM