DUAL ENROLLMENT
Dual Enrollment at LCCA is offered in conjunction with Lanier Technical College to offer technical certificates of credit that meet the workforce needs of Northeast Georgia. Students have the opportunity to simultaneously earn college credit that will satisfy high school graduation requirements while learning career ready skills. These technical certificates earned on the LCCA campus can lead to a further diploma or degree.
Transportation to and from the LCCA campus is provided by the home high school during the regular school day. Students may also elect to provide their own transportation. All classes are offered in accordance with the Hall County calendar.    
Check out testimonials from past students below!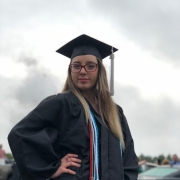 "What I enjoyed most about my dual-enrollment experience was the opportunity for hands-on learning right off the bat with support everywhere I turned.  I am still currently enrolled at Lanier Tech to complete my Welding & Joining Technology diploma and with their amazing job placement, am planning on traveling with my trade to experience different places and different kinds of work after graduation.  I've had different job and grant opportunities that I never thought possible for me, but it is now because of dual enrollment."
"If you are considering dual enrollment for a certificate program, my advice would be to do it.  Take this opportunity as a gift to grow as a student and an individual.  There are so many helping hands, resources, and great people you will meet along the way to allow you to see and use your potential to the fullest."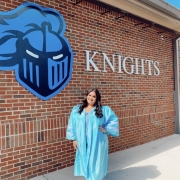 After finishing the cosmetology pathway, I realized I really enjoyed the esthetics aspect of cosmetology and that made me want to educate myself further in that field.  I enjoyed being able to learn more about esthetics to figure out if I really loved it while I was still in high school.  I am now enrolled at Lanier Technical College to complete my certificate and get my license.
My advice to anyone considering dual enrollment would be to take advantage of this opportunity and be serious about it.  It can really benefit you in the long run if you take full advantage.  If it weren't for the dual enrollment program I would not have discovered my passion for Esthetics.  I'm very grateful for the opportunity I was given because I found my passion early on.